Amazing, Hand Crafted Caramel candy
old fashioned quality ingredients × made with Love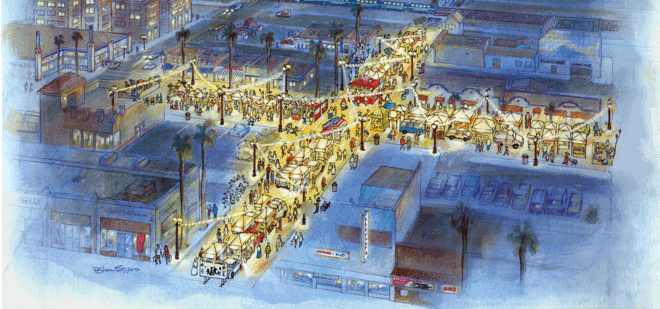 In addition to all the great fairs and festivals, Cheryl's Caramels is always at Oceanside's famous Sunset Market and Street Fair every Thursday, year round from 5:00 to 9:00 pm.
Just look for the red & white striped canopy on the corner of
North Tremont and Civic Center Drive.
made with love
All Cheryl's Caramels are crafted with quality wholesome ingredients, contain no preservatives or chemicals
and are gluten free, nut free and wax free.
Each micro batch is made with love right here in Oceanside, California. The caramels are hand cut and hand wrapped,
then packaged up in their own quarter pound buckets.
These fresh "made to order" caramels are sold at local craft fairs and festivals here in San Diego county. Just look for the red & white striped Cheryl's Caramels booth... You can't miss it!
You are always welcome to contact us to arrange an order pick-up or delivery to all of San Diego county, southern Orange and southern Riverside counties for a reasonable order and delivery fee. Please give us a call at (760) 330-0883 or email us at cheryl@cherylscaramels.com with any questions you may have.
Cheryl's Caramels are YOUR local solution for custom gifts!
For our corporate customers we offer custom packaging with YOUR logo,
message and contact information.
Our wedding and party customers enjoy custom containers,
bulk packaging and sweet organza bags in YOUR colors.
Let us design the perfect gift for your occasion and event!
Call (760) 330-0883 for information.
We offer a variety of tried and true customer favorites
and seasonal specialties throughout the year.
Flavors include:
Organic Sea Salt
Old Fashioned
Butterscotch
Dark Chocolate
Very Raspberry
Coffee Break
Maple Syrup
Seasonal "Limited Edition" flavors:
Caramel Apple
Cranberry Spice
Milk Chocolate
Jasmine Bliss
Very Strawberry
Gingerbread
Pumpkin Pie
Rummy!
Passion Fruit